Drug Crime Defense Lawyer in Oklahoma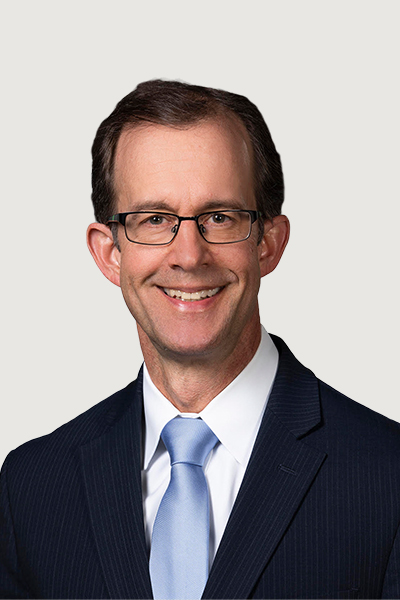 The war against drugs has been raging nationwide for a while now, with the government imposing stringent measures to curb the growing trend of drug and substance abuse. Oklahoma has been among the leading states in deaths associated with prescription drug abuse, the manufacture of methamphetamine and its abuse, and drug arrests. Additionally, the cultivation of marijuana in the state is known, not to mention that it is along a major drug corridor for Mexico.
To change this reputation, the state has enacted some of the nation's strictest laws with the harshest penalties, even for minor drug offenses. This way, Oklahoma can crack down on prescription fraud and illegal drug use.
It is essential that you contact an experienced drug defense attorney at The Criminal Defense Firm to avoid falling victim to the rigid laws that have severe punishments for offenders. Our attorneys are diligent in fighting to preserve your rights and protect against unnecessary consequences that come with these charges of these offenses in Oklahoma. Our winning record for many defendants proves how experienced we are with protecting our clients against the stringent penalties that come with a drug conviction in Oklahoma.
Drug Crime Representation
Misdemeanor convictions in Oklahoma and even across the country have a severe impact on your opportunities in the future. Therefore, these misdemeanors like possession of marijuana or drug paraphernalia and felonies like methamphetamine manufacture need legal representation that can handle your case with care and work tirelessly to bring an ideal resolution to your case.
We at The Criminal Defense Firm have a team of skilled and experienced drug defense lawyers with impeccable success records to offer representation for clients accused of drug crimes in Oklahoma.
Drug Charges in Oklahoma
Drug charge severity is dependent on several factors, including:
The defendant's criminal record
The narcotic the defendant is accused of possessing
The quantity of the drug
There are a lot of details, circumstances, and varying degrees of severity in the following drug charges found in Oklahoma:
Possession of drug paraphernalia
Marijuana possession
Possession, larceny, or distribution of a controlled dangerous substance (CDS)
Possession with the intent to distribute
Possession of drug proceeds
Manufacturing and cultivation of illegal substances like marijuana
Public intoxication
Oklahoma Drug Laws
Oklahoma drug laws prohibit the cultivation, trafficking, possession, distribution, and manufacture of synthetic, illegal drugs and controlled dangerous substances, possession of drug paraphernalia, prescription drugs without a lawful prescription, and prescription drug fraud.
Title 21 of the state statutes outlines the Oklahoma Criminal Code. However, the state's drug laws are instead found in Title 63, the Oklahoma Public Health Code. Chapter 2 has the Uniform Controlled Dangerous Substance Act and lists penalties associated with the possession and sale of drug paraphernalia or drugs and lists prohibited actions. This section of the state statutes also includes other acts like the Anti-Drug Diversion Act, the Drug Dealer Liability Act, the Precursor Substances Act, the Drug Money Laundering and Wire Transmitting Act, the Trafficking in Illegal Drugs Act and the Oklahoma Methamphetamine Offender Registry Act.
The Oklahoma Bureau of Narcotics and Dangerous Drugs (OBNDD) may investigate drug crimes beyond simple drug possession for personal use. If you commit a drug crime that violates the federal Controlled Substances Act, though, the case may be prosecuted by U.S. District Attorneys from the Department of Justice (DOJ). The evidence for these crimes may also be obtained through investigations by the Drug Enforcement Administration (DEA) and the Federal Bureau of Investigation (FBI). These federal crimes are often penalized by lengthy sentences in federal prison.
Anyone convicted of a drug crime in Oklahoma can suffer fines, incarceration, probation, and other penalties. Additionally, they suffer the collateral consequences of a conviction, especially if the offense was a felony. These consequences may include:
Deportation for non-citizens
Suspension of driver's license
Loss of voting rights
Loss of federal benefits
Prohibition from gun ownership and firearm possession
A criminal record limits you from finding work, getting a financial loan, and admission into some educational institutions.
Frequently Asked Questions About The Criminal Defense Firm and Drug Law in Oklahoma
What are the Penalties of a Conviction?

The penalties of a conviction for a drug offense in Oklahoma vary widely.

You can face penalties ranging from mere probation for a first misdemeanor offense to life imprisonment without parole for repeat offenses if you are convicted of a drug crime in Oklahoma.

How Do Prosecutors Prove That I Intended to Sell Drugs?

Possession for sale or with intent to distribute is determined by several factors that may indicate drug sale or distribution, not an accused's actual intent to sell. These factors include the presence of packing material, scales, paraphernalia, and the quantity of drugs in possession. If police discover weapons or cash, they may use it to justify charging you for drug possession for sale.

If you get caught selling drugs, you can be charged with a severe criminal offense. The penalties include jail time even for first offenders. There are limited negotiation and plea arrangements because many drug crimes in Oklahoma are subject to minimum sentencing guidelines.

This felony, even for a first offense, is punishable by a minimum prison sentence of two years, a maximum of life imprisonment, and a $20,000 fine. Convictions for a first offense may be eligible for a suspended sentence. Subsequent offenses carry a minimum prison sentence of four years and are ineligible for suspended sentencing.

What are the Penalties for Drug Trafficking?

Drug trafficking depends on the amount of drugs that law enforcement agencies believe can be directly tied to a single defendant. The exact penalty for trafficking depends on the amount and the specific type of drug involved. The fine can be up to $500,000 and a life sentence.

If you are sentenced to prison in Oklahoma for drug trafficking, you must serve 85% or a majority of your sentence unless granted parole.

Why Should I Hire The Criminal Defense Firm?

Because our attorneys are all exceptionally experienced and thoroughly dedicated to their clients.

Unlike most other law firms, The Criminal Defense Firm does not hire junior associates or even any paralegals. This means your legal representation is entirely the product of senior attorneys with decades of experience protecting the rights of criminal defendants. Many of these lawyers also have years of experience as federal prosecutors in some of the same agencies that may be pursuing your federal drug case.

Not only does this translate to more experienced legal work, it also makes the communication lines between you and your attorney smoother. You will not have to worry that your concerns are getting lost between the legal secretary and the senior lawyer on your case. When you call The Criminal Defense Firm, a senior attorney will answer the phone.

Why Doesn't The Criminal Defense Firm Call Itself the Best Drug Defense Attorneys in Oklahoma?

Even though everyone on our team of seasoned drug defense attorneys has decades of experience in the field of criminal defense and a long track record of securing successful outcomes in the courtroom, this is the sort of thing that we think is better said by our previous clients. Many of them have left glowing testimonials about the legal representation they have received from The Criminal Defense Firm.

Effective Drug Crime Defense Representation by The Criminal Defense Firm in Oklahoma
Every drug arrest has unique circumstances surrounding them. Some of these variables can also affect the possible penalties. Therefore, anyone accused of a drug offense should contact The Criminal Defense Firm to get exceptional legal counsel who will explain the possible ramifications of the charge and arrest.
Our lawyers investigate the details of every arrest and carefully assess the evidence that will be used against you. We build a unique, tailor-made defense strategy with the highest probability of securing a positive resolution.
Possible defense strategies include:
Pursuing amended and reduced charges or dismissal
Negotiating favorable sentencing options and alternatives to prison time
Carefully examining all witnesses and police involved in the case
Providing independent analysis of controlled dangerous substances to dispute or verify the accuracy of drug testing done by the police
Uncovering police work and mistakes to have evidence suppressed
Insufficient evidence
Illegal seizure and search
Since each drug case is unique, our attorneys scrutinize the details of the case and the nature of the offense to determine which defense strategy best suits the case. Our dynamic legal representation offers high-quality and sound legal counsel.
Contact us online or call The Criminal Defense Firm at (866) 603-4540 for legal help in Oklahoma.