DUI Defense Attorney Oklahoma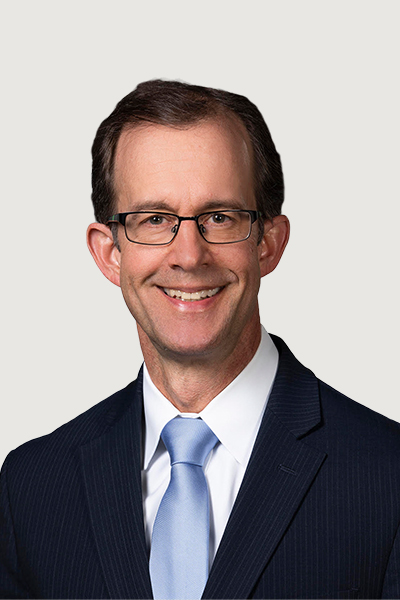 Driving under the influence (DUI) or driving while intoxicated (DWI) are serious criminal offenses in the state of Oklahoma. They are also the charges that most otherwise law-abiding people face. Even some of the most upstanding citizens face allegations of drunk or drugged driving because they made a poor decision at a time when they were the least capable of making a better one.
Getting effective legal defense counsel is essential for these situations. A conviction for DUI or DWI in Oklahoma carries a wide variety of significant penalties. Even if you are not sentenced to prison, your life can still be upended by a conviction for drunk driving.
The DUI-defense and DWI-defense attorneys at The Criminal Defense Firm have represented numerous people who have been accused of drunk or drugged driving in Oklahoma. With our legal advice, many of our clients have successfully fought off the charges against them or have reached an outcome that they can live with.
DUI Versus DWI in Oklahoma
Oklahoma's law against driving while impaired by drugs or alcohol is unique in that it has separate offenses for "driving under the influence" and for "driving while impaired." Most other states use one of these terms or the other for the crime of driving a motor vehicle while under the influence of drugs or alcohol. While the terms of often used interchangeably in other states, a DUI in Oklahoma is not the same as a DWI.
Under 47 Oklahoma Statute § 11-902, it is a crime to operate a motor vehicle with a blood alcohol content (BAC) of 0.08 percent or higher. This is the crime of driving under the influence, or DUI.
However, there is another law on the books in Oklahoma that prohibits drunk driving. 47 Oklahoma Statute § 761 also makes it a crime to drive a motor vehicle while "impaired by the consumption of alcohol" or any other substance. This section of the law, referred to as "driving while impaired" or "DWI," does not state a BAC level. This means that you can have less than the legal BAC limit and still face drunk driving charges. They would just be DWI charges, rather than DUI charges.
The Penalties of a Conviction are Serious
The penalties for drunk or drugged driving in Oklahoma are different than for other types of criminal offenses. Other crimes generally carry the following kinds of legal penalties:
Jail time
Fines
Probation
Drunk or drugged driving, however, also carries a lengthy driver's license suspension or, for repeat offenders, a license revocation. Additionally, drunk or drugged driving is a priorable offense: The consequences get more severe for each successive conviction. Finally, the collateral consequences of a conviction for drugged or drunk driving can be disproportionately bad when compared to other offenses.
Specifically, in Oklahoma, the maximum penalties for a DUI – where you had a BAC at or above the legal limit of 0.08 percent – are:
First offense:
1 year in jail
$1,000 in fines
180 day license suspension
Second offense:
1 to 5 years in prison
$2,500 in fines
1 year suspension
Third offense:
1 to 10 years in prison
$5,000 in fines
3 year suspension
You will also have to complete a mandatory drug or alcohol evaluation and a substance abuse treatment course.
The penalties for DWI in Oklahoma – where your BAC was below the legal limit but you were still too impaired by drugs or alcohol to drive safely – are slightly lower:
Up to 6 months in jail
$100 to $500 in fines
A license suspension of:

30 days for the first offense
6 months for the second offense
1 year for a third and subsequent offense
These are just the legal consequences. There are also what are known as "collateral consequences" of a DUI or DWI in Oklahoma. These are the repercussions that you can face from private actors or companies like your employer. Some of the most common are:
Losing your job because your license suspension kept you from reaching the worksite
Becoming ineligible for certain occupations, like a professional driver or commercial trucker
Losing eligibility for professional certifications, especially if your conviction was a felony
Loss of reputation and stigmatization from your conviction being a public record
The presumption that you were liable for a car accident that led to your arrest
More expensive car insurance
Some Circumstances Can Make the Penalties Worse
The penalties of drunk driving or drugged driving can be made much worse if certain circumstances are met, like:
Your BAC was over 0.15 percent, in which case it is considered aggravated DUI under 47 Oklahoma Statute 11-902(D)
You were under the age of 21
You caused an accident that hurt someone or led to a fatality, in which case you can be charged with vehicular manslaughter
You were a professional driver and were on the job at the time of the arrest or held a commercial driver's license (CDL)
There were children in the car
While searching your impounded vehicle, the police found evidence of another crime, most often drug possession
Any of these additional factors can turn a bad situation far, far worse. You could end up facing several more criminal charges, some of which can carry decades behind bars.
There are Legal Defenses That You Can Raise
The good news is that criminal convictions do not automatically follow criminal charges. Oklahoma prosecutors have to prove their case beyond a reasonable doubt in order for a court to impose prison time, fines, or probation. While your driving privileges can be taken away with a lower burden of proof in the administrative DUI or DWI case, you still have defenses that you can raise to protect your rights.
Some of the most common legal defenses that can be used against an allegation of DUI or DWI include:
You were not the person driving the vehicle
The breathalyzer that was used to collect BAC evidence was not calibrated correctly
There was no reason to initiate the traffic stop in the first place
Any field sobriety tests that were used to gather evidence of inebriation were incorrectly conducted or produced inaccurate results
Depending on the circumstances, other legal defenses can be raised, as well.
Frequently Asked Questions About DWI/DUI Law in Oklahoma and The Criminal Defense Firm
Does Oklahoma's DUI/DWI Law Cover Drugs, Too?


Yes, you can get charged with DUI or DWI for being under the influence of either alcohol, drugs, or both. Oklahoma's DUI laws explicitly cover controlled substances as well as "any intoxicating substance other than alcohol" that can impair your driving skils. To the surprise of many drivers in the state, this can include prescription drugs, sleeping pills, or even caffeine.

Drugged driving charges involving illegal drugs like cocaine, methamphetamine, or non-medicinal marijuana can quickly spiral into other serious criminal charges like drug possession or even drug trafficking.

What is the Administrative Process for These Cases?

DWI or DUI charges are unlike other criminal offenses in numerous ways. One is how they proceed through the justice system. In Oklahoma, drunk or drugged driving cases get split in two:




The criminal case, which is handled by the court system and which can carry fines, jail time, and probation, and



The administrative case, which is handled by the Oklahoma Department of Public Safety (DPS) and is limited to suspending or rescinding your driving privileges.


The administrative process is shockingly quick and extremely difficult to win for people who have been accused of drunk or drugged driving. While the penalties are lower, getting a lawyer for this process is very important.
What is an Ignition Interlock Device (IID)?

An IID is a machine that you can have installed in your vehicle after being charged with drunk driving. In order to turn your car on, you would have to provide a breath sample to the IID that is free of alcohol.

Installing an IID is a common way to mitigate the severity of a license suspension and allow you to continue driving after a conviction.

Why Doesn't The Criminal Defense Firm Call Itself the Best DUI/DWI Defense Lawyers?

While our lawyers are all senior-level attorneys with extensive experience legally representing defendants who have been accused of drunk driving, we still prefer to let our long list of happy clients say these kinds of things for us. It means far more when it comes from them, anyway. Many of them have left great testimonials about our legal representation, including details about our outstanding communication with clients, vigorous and savvy defense strategies, legal knowledge and acumen, and exceptional results.

The Criminal Defense Firm: Effective Legal Representation for Defendants in Oklahoma
Drunk driving is a serious offense in Oklahoma. The penalties are even higher than the crime seems to deserve, though, as there are often no victims of your actions, however unwise they might have been. Defending against an allegation of DUI or DWI is essential if you want to protect your rights and your future.
The DUI- and DWI-defense lawyers at The Criminal Defense Firm have helped numerous clients successfully challenge these allegations or resolve their cases in ways that mitigated the damage and helped them move forward. Call The Criminal Defense Firm at (866) 603-4540 or contact them online for the legal guidance you need at this difficult time.