Criminal Defense Attorney in Tulsa, OK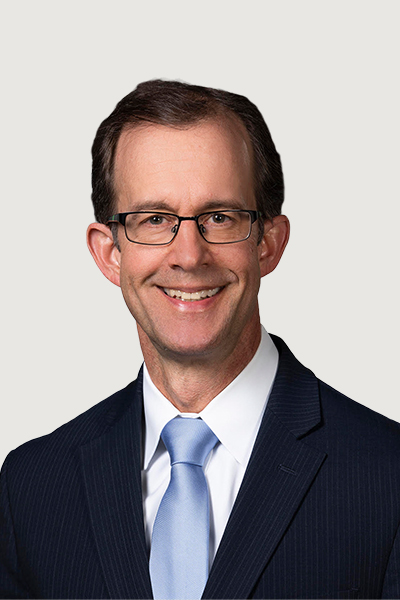 Facing criminal allegations is not something that anyone wants to do. If law enforcement has their way, you would be thrown in prison and made to pay hefty fines for your alleged offense.
Getting a strong legal defense team on your side is essential.
The Criminal Defense Firm is a group of senior lawyers who all have copious amounts of experience in protecting criminal defendants and suspects from the costs of a criminal conviction. With their help, numerous defendants – including those in Tulsa, Oklahoma – have fought back against baseless charges and overzealous law enforcement to protect their rights and their future.
State and Federal Cases That The Criminal Defense Firm Handles
The defense attorneys at The Criminal Defense Firm handle both state and federal cases throughout Oklahoma, including in and around the city of Tulsa.
Just a few of the criminal charges that we have experience with include:
Drug charges like:
Sex offenses like:
Property crimes, such as:
White collar offenses like:
Violent crimes, including:
Other offenses, such as:
Many of these offenses, particularly those for white collar crimes, can be pursued in either Oklahoma state court or in the federal criminal justice system.
Familiarity With Both State and Federal Court
Among the many things that sets The Criminal Defense Firm apart from others is that our attorneys are extremely familiar with proceedings that take place in federal court.
For criminal defendants, this is not a small benefit of our legal representation.
The vast majority of criminal offenses are prosecuted by state law enforcement agencies such as your local district attorney's office or the Oklahoma Attorney General's Office. These are prosecuted in Oklahoma state courts.
Because this is where most of the criminal cases go, it is also where most of the criminal defense law firms spend most of their time. This is a problem because state cases are far less intense than federal ones. The resources that state law enforcement agencies have at their disposal is a fraction of what the federal government has access to. As a result, many criminal defense attorneys who do not regularly defend clients in federal court have a steep learning curve to overcome – a learning curve that they need to handle while your future is on the line.
The Criminal Defense Firm is an exception to this rule. Our attorneys have extensive experience in federal court defending against some of the most pressing cases on the docket that carry some of the harshest penalties provided by the United States Code. Additionally, many of our lawyers also have prior careers in federal law enforcement agencies, where they worked as investigators or U.S. attorneys for the Department of Justice (DOJ), Federal Bureau of Investigation (FBI), or the Internal Revenue Service (IRS), among others.
That experience and familiarity gives us a substantial leg up over other defense firms if your case is going through federal court on federal criminal charges. It also means that we are more than capable of defending you in state court, as well.
The Penalties of a Conviction Can Change Your Life Forever
Having such extensively experienced defense counsel on your side is critical, as the penalties of a conviction – state or federal – can change your life forever.
The precise penalties will depend on the nature of the criminal charge you are facing. However, they generally involve a mixture of:
Jail or prison time
Criminal fines
Other financial penalties, like restitution payments to alleged victims
Probation
Other legal obligations, like substance abuse treatment or community service
Collateral consequences
The severity of each of these types of penalties will depend on the severity of the case. For example, misdemeanors carry less than a year in county jail, while felonies can come with more than a year in state prison and capital offenses can come with life sentences or the death penalty in Tulsa, Oklahoma.
Even after serving your sentence, though, there are still ongoing obligations and other restrictions that you will have to deal with. Depending on the conviction, these can be:
Registration as a sex offender
Loss of your civil rights, including those to vote and to possess a firearm
Trouble finding stable employment with a criminal history
These can make your life far more difficult than it has to be.
Mitigating these penalties or avoiding them entirely with a successful defense is one of the most important things that you can do.
Defense Strategies for Criminal Offenses in Tulsa
The type of charge and the context and factual circumstances that surround it will determine which defense strategy is the best to use in your case. However, some are more common than others.
For example, if police overreached during their investigation and violated your civil rights, the Fourth Amendment's prohibition against searches and seizures that are unreasonable can provide a strong defense to the allegations against you. Any evidence discovered from the violation can be excluded from your trial, undermining law enforcement's case. Additionally, if police coerced you into committing the crime, it can lead to an entrapment defense.
Police overreach is just one source of defense strategies, though. You can also raise reasonable doubts about your role in the alleged offense by undercutting the reliability of the testimony being used to incriminate you or can challenge evidence that purportedly shows your intent to commit the crime. Alibis and other factual defenses are common in criminal cases in Tulsa, as well.
A skilled and experienced criminal defense lawyer will know which strategy best fits your case and your interests.
Three Frequently Asked Questions About The Criminal Defense Firm and the Criminal Justice System in Tulsa
What are the Most Severe Penalties I Can Face?

It depends on the criminal charges that have been filed against you.

For the worst types of violent offenses, like murder, you can face the death penalty. About half of the states in the U.S. use the death penalty as a criminal punishment, and Oklahoma is one of them. Oklahoma also uses the death penalty far more than other states, with more executions in the last 50 years than every state but Texas.

For white collar offenses, the financial repercussions are likely the most severe part of a conviction, though some federal white collar crimes – like wire fraud – do carry up to 20 years in prison. The criminal fines for these cases, though, often eclipse a million dollars.

Sex offenses also come with long prison sentences as well as extreme stigmatization upon release. Many sex offenders have to register on a publicly-available list for the rest of their lives for their offense.

What Sets The Criminal Defense Firm Apart from Others in Tulsa?

In addition to having lots of experience in federal court, The Criminal Defense Firm is also different from most other criminal defense law firms in Tulsa in that we exclusively employ senior-level attorneys. For our clients, this means two important things.

First, it means that all of your concerns and communications go directly to the senior lawyer on your case. It does not have to go through a legal secretary to a junior associate and finally to the lawyer who most needs to hear it. By giving you direct access to the senior lawyer on your case, we ensure that what you say gets heard by the decision makers in our firm and does not get diluted or altered as it passes up the chain of command.

Second and more importantly, though, it means that all of the legal work that is done on your behalf is performed by a lawyer with over a decade handing similar cases. Other firms attract clients with the experience and the success records of their senior lawyers, but then give most of the work to junior associates and paralegals. We do not do that. We think that your legal representation should be performed by the lawyers you hired to do it.

Why Doesn't The Criminal Defense Firm Call Itself the Best Defense Attorneys in Tulsa, Oklahoma?
The Criminal Defense Firm: Protecting Defendants in Tulsa, Oklahoma
If you have been accused of a crime in Tulsa, Oklahoma, reach out to The Criminal Defense Firm by calling our law office at (866) 603-4540 or by contacting us online.
Areas of Practice in Tulsa, OK