Federal Criminal Defense Attorney in Tulsa, OK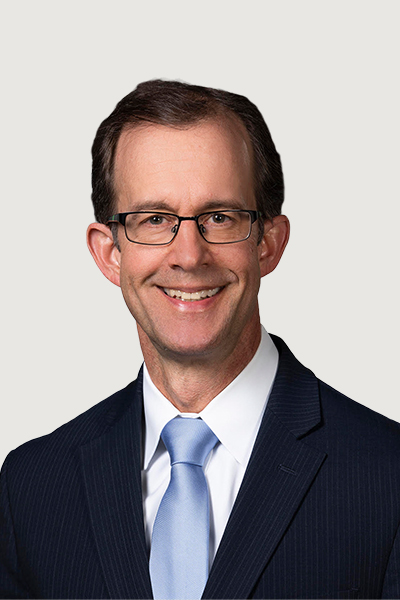 When you are charged with a federal crime in Tulsa, Oklahoma, you will be under the scrutiny of elite federal prosecutors, investigators from federal agencies, and a federal judge.
Considering this, it is important that you fully prepare yourself for the legal challenges coming your way. While you could technically hire any type of attorney to represent you during your legal battle, having someone that really understands federal law, and the federal courts within Oklahoma, can result in better outcomes for your case.
That is why we recommend talking with someone from our law firm. Our team of federal defense lawyers and experienced investigators at The Criminal Defense Firm are ready to legally represent you in federal court. We offer legal services for defendants during their criminal trial in Tulsa, Oklahoma. We also help you with the appeals process if this becomes necessary.
Federal Defense Cases Our Firm Handles
The Criminal Defense Firm defends clients across the country. This includes your criminal case in Tulsa, Oklahoma. We understand that your freedom and reputation are on the line. That is why we have assembled a highly qualified legal team to help you fight your criminal charges in Oklahoma.
All of our cases are personally led by lawyers who have extensive experience in federal court and federal criminal cases. After you contact us, we will provide you with an attorney that best suits the needs of your case.
Some of the federal defense cases we handle are:
DEA Audit and Investigations
Federal Investigations and Audits
Embezzlement
The Federal Court System in Tulsa, Oklahoma
There are three federal courts located in Oklahoma. If you are charged with a federal crime in Oklahoma, you will be going to court in either the:
For individuals that are charged in Tulsa specifically, the federal district court that will handle your case is the Northern District of Oklahoma. Then, for any appeals, your case will be handed to the United States Court of Appeals for the Tenth Circuit. We can help you with your appeal process if this is relevant to your case.
How The Criminal Defense Firm Can Help You Defend Yourself in Tulsa, Oklahoma
Once you are charged with a federal criminal offense in Tulsa, the prosecution team will work relentlessly against you. Prosecutors at the federal level are highly experienced and know how to win federal court cases against accused defendants. Of course, the chances of your case going to trial are extremely low. However, of the cases that do go to trial over 83 percent of those result in a conviction.
Keeping this in mind, you do not want to take any chances in federal court, especially since the penalties of a federal offense can be much harsher than state offenses. To protect yourself, you will need the best federal criminal defense team you can find. The Criminal Defense Firm can provide you with the representation and legal advocacy that you need.
We Work Tirelessly to Defend You
We will assemble a team that knows the ins and outs of federal law and take the time to thoroughly examine your case. As we gather facts and evidence to support you and your legal goals, we will build a strong defense strategy that will protect you in court or during plea deal negotiations.
Competent lawyers are essential at this stage of the legal process. Since many cases do not go to trial, you need someone to negotiate with the prosecution team and make a deal with them.
Depending on what you want to do, you will need the right information and legal advice. Our firm can guide you through this process and help you make a decision that will benefit you. We work hard to make sure your rights are defended to the fullest extent.
We Use Our Knowledge and Experience to Improve Your Legal Outcomes
If you do decide to go to trial, having our team on your side will be even more imperative. Again, a conviction in federal court can have harsher penalties, and U.S. attorneys at this level will be looking to convict you to the fullest extent of the law.
Luckily, our team has extensive experience in the federal courts. Not only have we gathered and presented strong cases for defendants under our care, but we have also been on the other side of the courtroom.
The Criminal Defense Firm has former federal prosecutors and investigators working with you to resolve your legal troubles. As you fight against your charges in court, we gather the necessary facts and information that will help you get closer to the legal outcomes you want.
Frequently Asked Questions About Federal Criminal Defense in Tulsa, Oklahoma, and The Criminal Defense Firm
Why Should I Hire The Criminal Defense Firm?

The Criminal Defense Firm ensures that our clients have the legal representation they need in federal court. All our cases are handled by senior level attorneys and thoroughly experienced investigators. We have years of experience in federal defense, and many of our attorneys and consultants previously worked within the Justice Department as prosecutors and investigators.

In other words, when you choose to work with us, you will receive legal counsel from people who genuinely understand the complexities of criminal cases and federal court procedures. This will lead to better legal outcomes for you in the long term.

When Should I Hire a Criminal Defense Attorney?

Do not wait to be charged with a crime or presented with a search warrant. If you think you are under a federal investigation or suspect that you will be charged with a crime take action now and contact us for legal representation.

If you have already been charged, you do not want to handle federal court alone. Our team at The Criminal Defense Firm will help you safely navigate your legal issues. We will provide you with sound advice and protect your legal rights.

How Do I Know If I am Under Federal Investigation?

If you want to know whether you are under federal investigation in Tusla, Oklahoma, look out for these three signs:


An arrest by federal law enforcement agents
An interview by a federal agent
A subpoena or target letter
When a federal agent comes to your home, this is the most obvious sign that you are under an investigation. Usually, an agent will make contact with you for an arrest, but they might also come to your home and try to ask you questions. If this happens to you, contact our law firm right away. You need to know why you are being investigated and what the severity of your charges might be before you talk to law enforcement agents.
Federal agents can also get in contact with friends and family. They could interview the people closest to you in order to get more information. If you notice that this is happening to you, you are probably being investigated.
The final sign that you are under investigation is if you get a letter in the mail from a federal agency. You might be asked for an interview or documents that are relevant to the investigation. Federal agencies might even send you a target letter that lets you know that you are under investigation.
Why Doesn't The Criminal Defense Firm Call Itself the Best?

The attorneys and investigators on our legal team have a long track record of successes both inside and outside of the courtroom for our clients. However, we know that talking about the talent and experience of our firm might not be enough to convince you we are the best criminal defense firm.

In truth, this is the sort of thing that we think is more appropriate for our previous clients to say. When it comes from them, rather than from us, it means far more to people who are in need of legal guidance.

Contact the Federal Criminal Defense Lawyers at The Criminal Defense Firm in Tulsa, Oklahoma
Federal criminal charges are far more serious than state charges. In federal cases, the prosecution team has the time and resources to build a strong case against you. Federal prosecutors also have the full backing of federal agencies.
Years of evidence could be gathered by the FBI, DEA, IRS, DOJ, and other federal agencies in order to prosecute you in court. In this situation, you need to hire a federal criminal defense team that can protect you. Failing to invoke your rights and raise an effective legal defense has severe repercussions, including fines, years in prison, and an inability to find employment after your release.
The Criminal Defense Firm legally represents criminal defendants in federal court in Tulsa, Oklahoma. Contact us online or call our law office at (866) 603-4540 for the legal help and guidance you need at this pivotal point in your life.