White Collar Defense Attorney in Oklahoma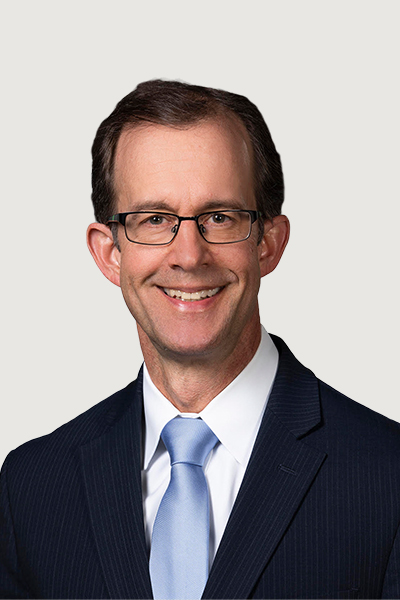 Because of its business-friendly ecosystem, Oklahoma has seen a recent expanse in its business sector. Many see the state as one of the best places in the country to start a new business, which has brought with it the attention of federal agencies investigating white collar crime.
White collar crimes refer to non-violent financial crimes committed by individuals or businesses, such as embezzlement, fraud, bribery, or money laundering. Even if you have not committed any crimes, you could still be charged for business practices that they view as abnormal and suspect are deceptive. The consequences of these types of crimes can be severe, leading to fines, imprisonment, and reputational damage.
As a business leader in Oklahoma, it is essential to have a strong white collar crime defense strategy in place to protect both your business and your future. The Criminal Defense Firm can help you navigate the complexities of white collar criminal defense and protect your future and the future of your business.
Why Oklahoma Business Leaders Should Choose The Criminal Defense Firm for White Collar Criminal Defense
Choosing the right legal defense team is crucial for any business owner facing allegations of white collar crime in Oklahoma. The team of experienced attorneys at The Criminal Defense Firm have a deep understanding of the legal system and the knowledge and skills necessary to build a strong defense for our clients. We have a track record of success in representing clients facing white collar criminal allegations, and we are committed to providing the best possible outcome for our clients.
Early intervention is key in white collar criminal investigations. By working with us from the start, you can ensure that your rights are protected and that your defense strategy is as strong as possible. Our goal is to help you resolve your case as quickly and efficiently as possible so that you can get back to running your business.
Protecting Your Reputation and Future with Experienced White Collar Defense Attorneys
Facing allegations of white collar crimes can be a stressful and overwhelming experience. Not only are you concerned about the legal consequences, but also the impact on your reputation and your business' brand. As a business leader, you know reputation is critical to success. Legally defending yourself is only half of the process; the other is ensuring that public opinion does not hinder your future opportunities.
That is where our experienced white collar defense attorneys can help. Our team of experts understand the delicate nature of white collar criminal cases and the importance of protecting our clients' reputations. We take a comprehensive approach to white collar defense, working closely with our clients to ensure your business' reputation does not suffer from legal accusations.
Some Examples of White Collar Crimes in Oklahoma
White collar crimes in Oklahoma cover a wide range of non-violent financial offenses. Some of the most common examples include:
Embezzlement – This is when an individual misuses funds that have been entrusted to them, such as a company's financial resources
Fraud – This can take many forms, including securities fraud, insurance fraud, and mortgage fraud
Bribery – Offering or accepting bribes can be a criminal offense, regardless of whether the transaction is carried out in a business or personal context
Money Laundering – This is the process of disguising the proceeds of illegal activities as legitimate funds
Cybercrime – This includes computer-based offenses such as hacking, identity theft, and computer fraud
Insider Trading – Trading stocks or other securities based on material non-public information can be considered insider trading and is illegal
Tax Evasion – Failure to pay taxes owed to the government can result in criminal charges
Business leaders should be aware of the potential risks they face and take proactive steps to protect themselves and their companies. A knowledgeable attorney from The Criminal Defense Firm can provide essential guidance and support to help you navigate the complexities of white collar criminal defense.
Hiring a Defense Lawyer for White Collar Crimes Before Being Prosecuted
There are a number of agencies that may decide to prosecute you for white collar crimes. Because Oklahoma is undergoing an economic boom, there are more eyes on Oklahoma businesses than ever before from federal government agencies like:
Federal Bureau of Investigation (FBI)
Securities and Exchange Commission (SEC)
Internal Revenue Service (IRS)
Department of Justice (DOJ)
U.S. Attorneys' Offices
U.S. Postal Inspection Service (USPIS)
Commodity Futures Trading Commission (CFTC)
Consumer Financial Protection Bureau (CFPB)
Additionally, state law enforcement agencies from your local district attorneys' office to the Oklahoma Attorney General's Office have been cracking down on white collar crime across the state.
These agencies all have significant resources at their disposal to investigate and prosecute white collar crimes. With the increased attention being placed on Oklahoma businesses, it is more important than ever to be proactive in protecting your company with a white collar criminal defense attorney. If you suspect that you may have committed a white collar crime unintentionally, or if you simply want to ensure that your business is compliant with the law, hiring a defense lawyer before being prosecuted is the best course of action.
Working with a defense lawyer before you are charged with a crime can save you time, money, and stress. It also protects your reputation and that of your company. Our team of experienced white collar defense attorneys can help you assess your situation and take preventative measures to reduce the risk of prosecution.
We understand that white collar crimes can be complex and difficult to understand, and our goal is to provide you with the guidance and support you need to ensure that your business remains compliant with the law.
FAQs: What You Need to Know About The Criminal Defense Firm and White Collar Investigations
Why Should I Choose The Criminal Defense Firm for My White Collar Crime Defense?

Our team is experienced in handling white collar crime cases and has a track record of success in protecting the rights and interests of our clients. We have the background and the resources to navigate the complexities of white collar criminal defense and help you achieve the best possible outcome for your case.

All of our lawyers are senior attorneys with at least a decade of experience defending serious criminal allegations, including white collar offenses. Many of them are also former prosecutors with an insider's understanding of how they investigations work. When you choose The Criminal Defense Firm, you benefit from that nuanced understanding and extensive experience in the courtroom.


Our team of attorneys have led our clients through successful white collar defense cases. However, if a business or service were truly the "best" at something, they would not need to convince people of the fact. We only promise to provide the most comprehensive service our lawyers can provide, helping to protect you and your business through the legal process. We let our talents shine and leave it up to our clients to judge the quality for themselves. Many of them have left strong testimonials about our legal representation.

Will The Criminal Defense Firm Assist Me If I Have Been Convicted of a White Collar Crime in the Past?

Absolutely. We do not discriminate against clients based on their history with the law. It is our belief that everyone deserves a fair legal defense, and we do everything in our power to provide that to all our clients. Our team of experienced lawyers will work closely with you to develop a comprehensive defense strategy, taking into account all the relevant factors in your case. We are dedicated to protecting your rights, and we will fight tirelessly on your behalf to achieve the best possible outcome. Whether you have been accused of a white collar crime for the first time or you have a prior conviction, our legal defense team is here to help.

What Do I Do If I Am Being Questioned by a Law Enforcement Agency Before I Can Speak to a Defense Attorney?

You should alwaysspeak with a seasoned attorney before speaking to someone from a law enforcement agency, state or federal. Tell them you need to speak with your attorney first, and you will be allowed to speak with us first. Refusing to be questioned without your legal counsel present does not divulge incriminating evidence. Misspeaking during an interrogation does. Do not risk your business and your career. Contact a lawyer before saying anything to a law enforcement agent.

If you have found that you are under a federal white collar criminal investigation in Oklahoma, reach out to The Criminal Defense Firm. Our attorneys have extensive experience safeguarding our clients in these high-pressure cases. Call our firm at (866) 603-4540 or contact us online.